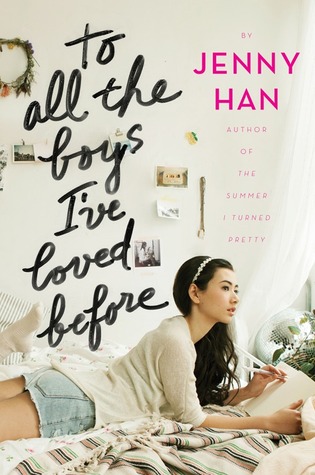 Title: To All the Boys I've Loved Before
To All the Boys I've Loved Before is the story of Lara Jean, who has never openly admitted her crushes, but instead wrote each boy a letter about how she felt, sealed it, and hid it in a box under her bed. But one day Lara Jean discovers that somehow her secret box of letters has been mailed, causing all her crushes from her past to confront her about the letters: her first kiss, the boy from summer camp, even her sister's ex-boyfriend, Josh. As she learns to deal with her past loves face to face, Lara Jean discovers that something good may come out of these letters after all.
To All the Boys I've Loved Before follows the story of Lara Jean, a girl who has written love letters to all the boys she's ever had feelings for. She keeps these letters tucked away and a secret to the world, until one day when they are sent out.
Again, I found this book didn't follow the usual cliché of a love story and had a bit of suspense throughout the novel. I liked how not only did the book explore love as a theme but also family relationships.
Lara Jean as a character I liked, she was a normal teenage girl experiencing normal feelings. One thing that did annoy me throughout the book was the fact that the father was referred to as 'Daddy' throughout the novel - this wasn't a deal breaker but it did annoy me quite a lot as I felt at 16 you wouldn't call your father 'Daddy'? Maybe that's just me,
The ending does leave you wanting more and I would like to pick up the second book in the series. The book is a nice simple read that I did enjoy. I would recommend it, the characters and plot was interesting and I would like to read the next book in the series as I would like to know what happens next.