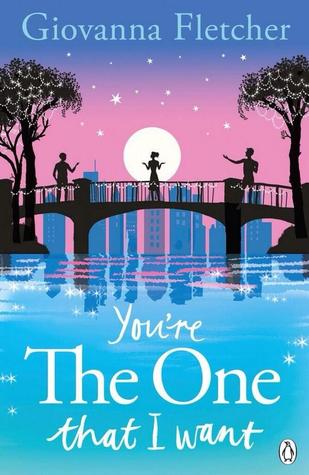 Title: You're the One that I Want
Author: Giovanna Fletcher
Blurb:
Maddy, dressed in white, stands at the back of the church. At the end of the aisle is Rob - the man she's about to marry. Next to Rob is Ben - best man and the best friend any two people ever had.

And that's the problem.

Because if it wasn't Rob waiting for her at the altar, there's a strong chance it would be Ben. Loyal and sensitive Ben has always kept his feelings to himself, but if he turned round and told Maddy she was making a mistake, would she listen? And would he be right?

Best friends since childhood, Maddy, Ben and Rob thought their bond was unbreakable. But love changes everything. Maddy has a choice to make but will she choose wisely? Her heart, and the hearts of the two best men she knows, depend on it...
Giovanna Fletcher is an author that has always been on my radar, though I had never actually read any of her books, I am glad that I have finally read one!
The book follows Ben, Richard and Maddy who have been friends for as long as they can remember. They are like the 3 musketeers and they have always lived in each other's pockets. I enjoyed the fact that the book started from when they first met and followed them up until 'present day' as you really got a good grasp of how each character was feeling and it made the book more personal.
However, there is a love triangle. Ben has been in love with Maddy since they met, yet Maddy likes Richard and eventually they get together on a trip to Paris. I really felt for Ben, he was always slightly too late or he was never able to express how he truly felt – I really did feel sorry for him and throughout the book I willed him to change things.
After a certain incident I really did think things were going to go right for Ben, however, things do not work out and again, I found myself feeling sorry for his character. The book definitely has a 'will they, won't they' storyline which kept me guessing throughout.
The story illustrates unrequited love and how friendships can be difficult when other feelings are involved. I really did root for Ben as a character and wanted him to be happy. I liked the fact that chapters were told from alternating viewpoints as I find them more interesting and enjoyable to read. I also really liked Giovanna's writing style and found it flowed really well and the book was an easy, light summer read. I'd definitely recommend if you're looking for something light and enjoyable but will still keep you guessing till the end.
X X X X